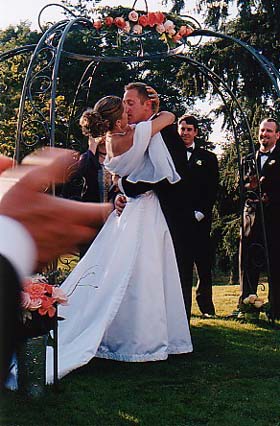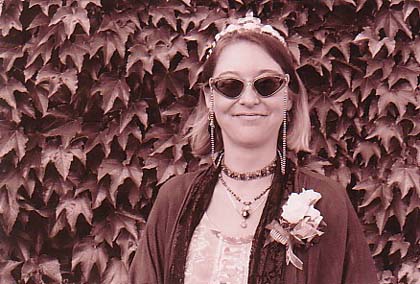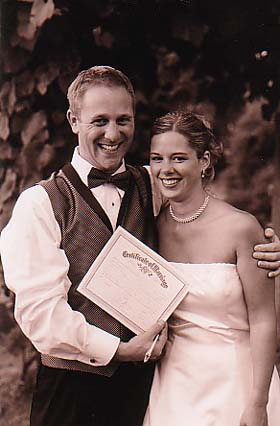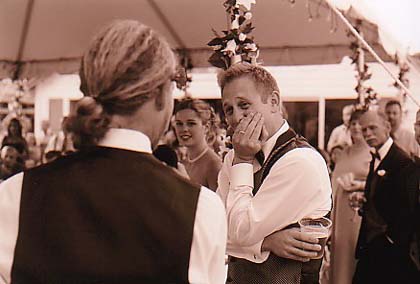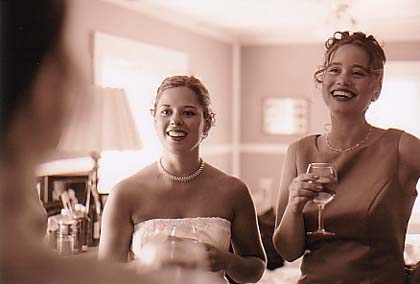 Dear Rev. SuZen,

Thank you so much for officiating our wedding.  You were so helpful from the very beginning with the whole process.  We are really glad we wrote our own vows, they really meant a lot to us.  We were very pleased with the ceremony and received lots of compliments (for those who could hear us!)

The ceremony was mostly a daze, but luckily we got it all on videotape.  Of course, it mostly just shows me crying.

Again, thank you so much.

Please let us know if you ever need us for a reference.

Thanks!

All Photographs  

(Reproduced With Permission)

Deanna & Corey L.

Pleasant Hill Estates

Carnation        WA